about the artist John Wallie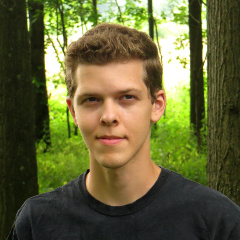 I'm an artist based in Ohio. I enjoy painting animals & portraits of people, and anything else that catches my eye in God's creation. I've been painting on canvas since 2013.
My primary goal in every artwork is to provide an escape for the viewer. Each of my paintings are like a window into another world, where different creatures and parts of God's creation are shown through my eyes. "God saw all that He had made, and behold, it was very good. And there was evening and there was morning, the sixth day." Genesis 1:31
If you are interested in purchasing an original artwork, or commissioning a painting, you can contact John Wallie directly by e-mail.
Prints can be purchased through FineArtAmerica.